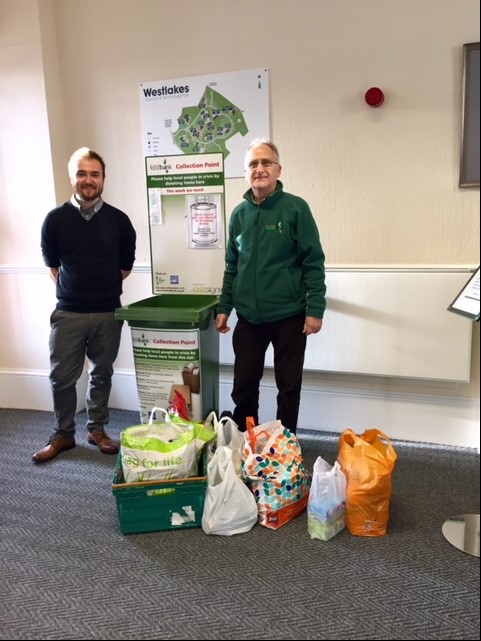 BEC's Community and Energy Officer, Adam Philips hands over the Westlakes donation to Andrew Lewis of North Lakes Food Bank. Jan 2018
As part of our festive fundraiser in December 2017 we installed a second Foodbank collection post at Westlakes Science & Technology Park, adding a drop-off point in Ingwell Hall to support the one already in place at the Innovation Centre (installed and supported by the team at Wood).
Our tenants, residents and visitors were so generous in using the points to donate to the local foodbank that we have decided to keep the second drop-off point in operation.
We hope to see the day when no foodbank collection points are needed at our sites, but for now we hope to help our local community by bringing an easy to access drop of point to the 2,000+ people access Westlakes daily.
Our festive fundraiser raised £2,000 for the foodbank and the CFM Mission Christmas appeal. We'd like to take this opportunity to thank those who work across our site and their visitors for their support.