BEC is constantly growing- and so is our team. So, let us introduce to you Beth Forbes, one of six new apprentices here at BEC. To help you get to know her, Beth discusses her new apprenticeship and her unique role within our company. 
Hi, I'm Beth – Digital Inclusion Co-ordinator
I'm really excited to have started my project management apprenticeship here at BEC.
I am looking forward to developing and learning new skills during my apprenticeship and meeting new people along the way. This opportunity will allow me to communicate and create new relationships with people who have similar aspirations – this will bring new ideas to our business and heaps of creativity to new projects and plans over time allowing us to be more effective in supporting our local community here in West Cumbria.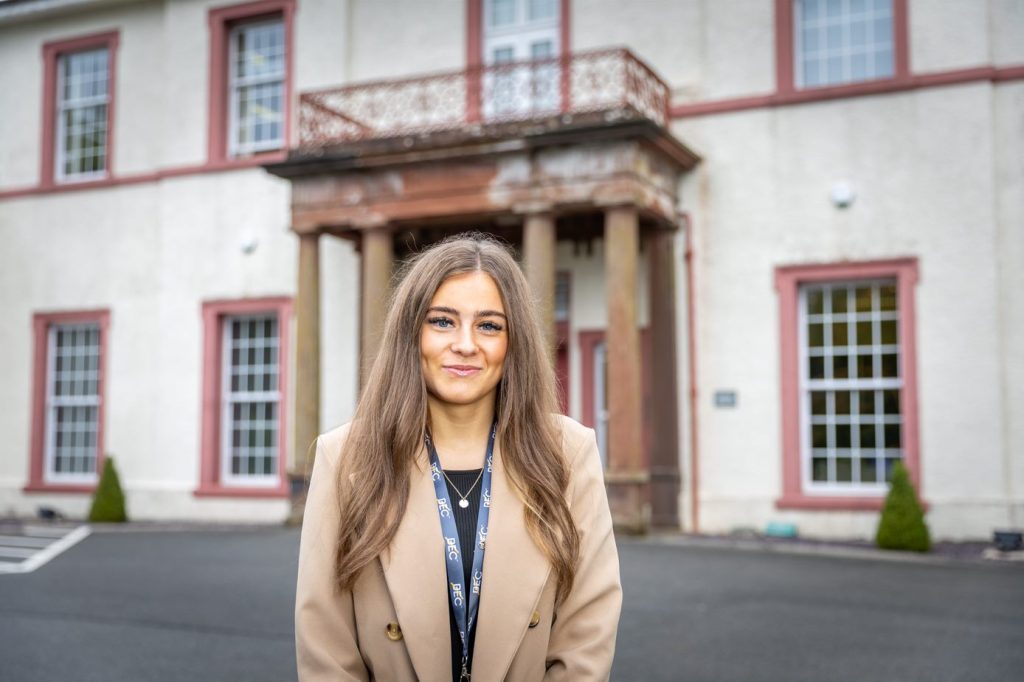 I am passionate about people and helping them build their digital skills and point them in the right direction to feeling digitally safe and secure. Helping our local community be digitally included has benefits for everyone – from saving money, to being able to stay connected with friends and family, to improving employment prospects.
Together, we can support our community to be digitally included. I am 100% up for this challenge.
Looking forward to working with you. Hope to hear from you soon.
Want to get in touch?
You can email me at digital.eagles@discoverbec.com or call me on 01946 595 288.