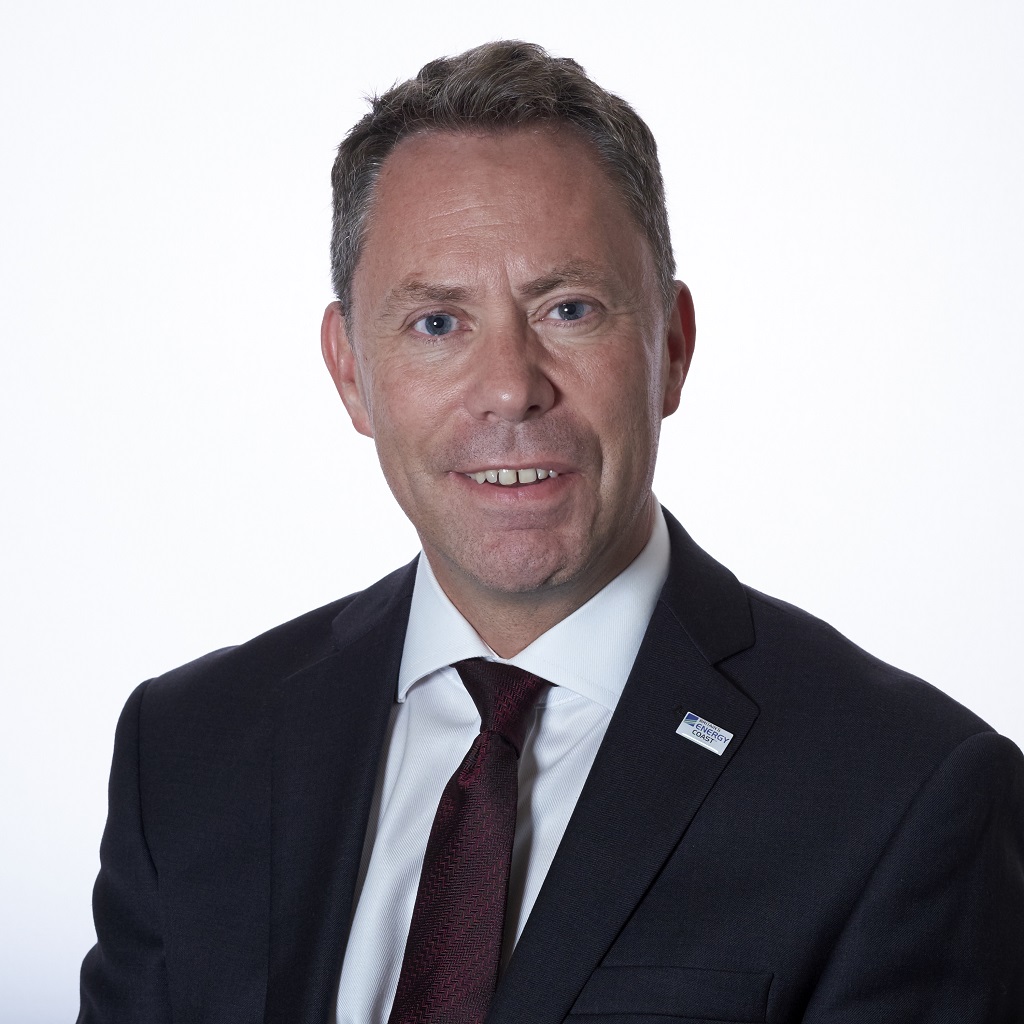 It goes without saying that the COVID-19 pandemic has dramatically altered many facets of our life. The masks, the disrupted and rearranged working environments, the ongoing collective need to monitor and safeguard against virus transmission all testify to this. But there's one very important thing that the virus hasn't, and dare I say can't, touch: BEC's desire and determination to pull together and do what is best and right to ensure the health and wellbeing of our team, our communities and the financial performance of the organisation.
We've seen a lot over the past several months and no matter what we are yet to see in the months to come, we have been and are in this together. And it shows. This fact continues to give me hope that we will indeed reach the pandemic's far side, more resilient than ever.
We cannot, however, expect to return to "normal." This pandemic is one for the history books, in that its impacts will be lasting and felt for years to come. It has changed us, not completely, but in ways both large and small that cannot simply be undone. We cannot, in other words, turn back the clock – after all why would we want to even if we could. We need to prepare for a new, post-pandemic, reality.
We must learn from and take stock of our silver linings. Some of the changes we've had to make have been individually negative, but I think they all add up to a net positive. Physical distancing, for instance, has led to a tremendous increase in our understanding of the power and importance of digital technologies, as well as our ability to use them effectively. We have adapted and grown as a team, we have become more resilient and developed a greater sense of what now must be done by BEC to realise the aspirations of our Owners, our teams and our communities.
It is times like these that heighten our awareness and provide an opportunity to rebuild better and stronger, ready for the next challenge. We have, in short, been reminded of our ability to adapt and move forward.
The key to our actions is to recognise the systemic and structural inequalities that life under the pandemic has brought into sharp relief. While these inequalities have sadly long been with us, there can be no excuse for failing, finally, to see them for what they are: unfair, unjust and unacceptable. We've shown each other that we are ready to do what is right even when it's hard. We therefore owe it to each other not to let up and push on with our hopes and aspirations for significant regeneration here in West Cumbria, we must celebrate our renewed relationships with our Owners and look to support their wider objectives to 'build back better' and 'level up' our communities and societies. Our actions must become a magnet for inward investment, which in turn, brings growth, prosperity and a true sense of place for those here in West Cumbria.
I can promise you that we are doing, and will continue to do, our part to help our own teams, our tenants / customers and our communities not just to withstand today's pressures but to put them in service of a stronger tomorrow. This means, as an organisation, that we will always be honest and fair, even and especially when the stakes are highest. It means we will relentlessly refuse to rest on our laurels, and that we will do so not only with openness to new ideas but also with the courage to recognise our own limitations. It means we will draw strength from our differences, and strive to show care and consideration in everything and to everyone. And it means we will never lose sight of our objectives to work in partnership to bring about significant, meaningful and lasting change to West Cumbria through our regeneration schemes, community wealth building, let estate management and determination to support the regional supply chain to be the best it can be.
A verse hangs in my office and reads – where there is contention, let me be a peacemaker. Where there is deceit, let me speak the truth. Where there is despair, let me bring hope. Where there is fear, let me bring faith. Where there is darkness, let me bring light. Where there is sadness, let me bring joy. It is a source of great inspiration to me and guides me in my actions daily
BEC is fiercely proud to serve our Owners, Board, West Cumbrian businesses and to help our communities grow and prosper. The pandemic of course, isn't over, and we don't know when it will be. But when it is and the new reality is upon us, one thing won't have changed: we will still be in it together.