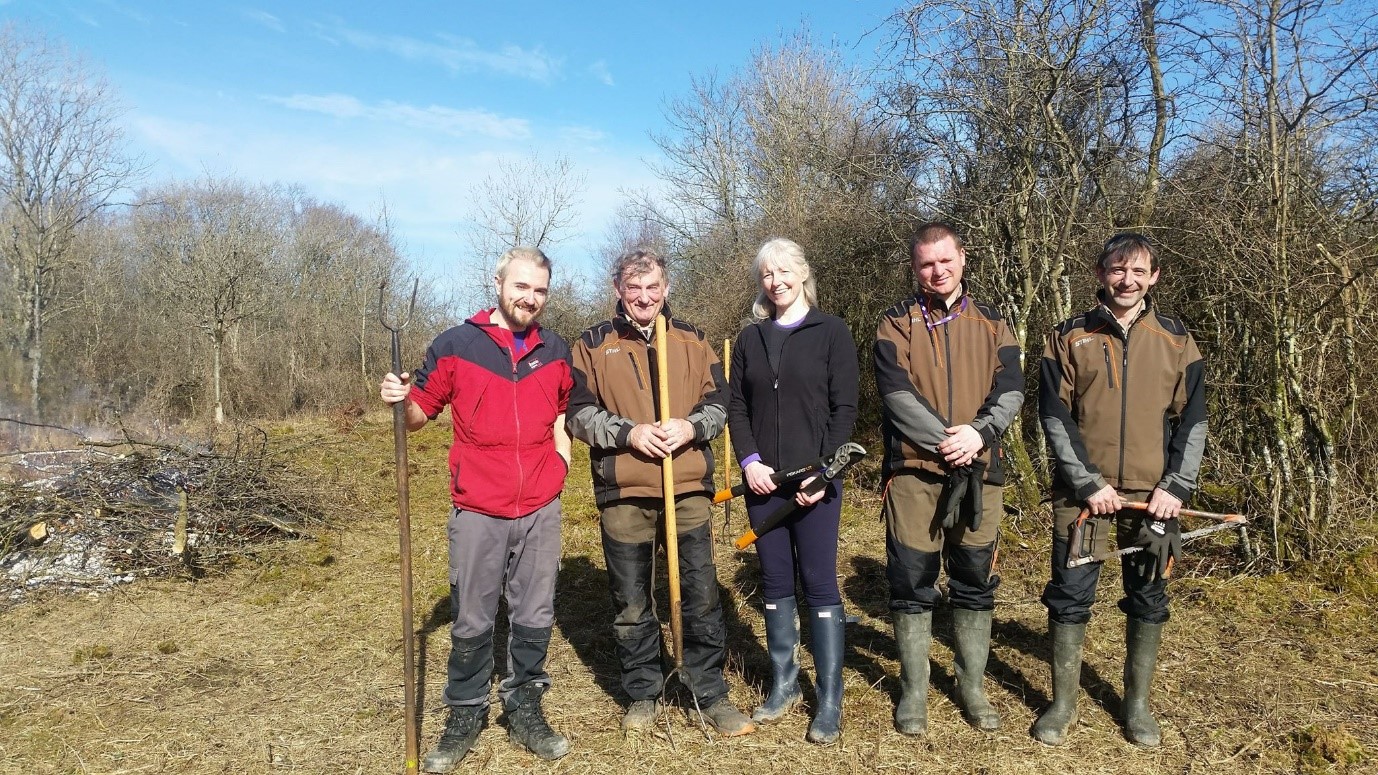 Tools at the ready: BEC working party of (L-R) Adam Phillips, David Bond, Andrea Bird, Chris Talahoma & Steven Parry
BEC team up with Cumbria Wildlife Trust for volunteering day
Team members from BEC formed a working party earlier this month to support Cumbria Wildlife Trust as they strive for the conservation of the wildlife and wildplaces in our county. Five team members spent a day at Dubb's Moss reserve near Eaglesfield.
Led by Kevin Scott from the Trust, the BEC team pitched in to carry out practical tasks in the area such and clearing back foliage that had over grown and burning the cuttings, together with clearing the pond – allowing ecosystems to be more diverse within the habitat.
BEC team members have an allocation of volunteering days they can use over the year to spend time working on projects that benefit our society and are close to team members hearts.
"There are so many fantastic projects we can all give our time to," explains BEC's Community & Energy Officer Adam Phillips. "A few of us wanted to take part in volunteering as group activity, and The Cumbria Wildlife Trust made that really easy by allowing us to form a working party that we could engage in around business commitments."
BEC is a supporter of the Cumbria Exchange, a new initiative for community organisations and businesses to connect with each other to offer free or in-kind support for mutual benefit. For more information head to: https://www.cumbriaexchange.co.uk