Plans to bring forward significant redevelopment along Whitehaven Harbour progress as BEC acquires key site.
Bold plans to bring forward significant development of Whitehaven's historic harbour have taken a huge step forward this week.  Regeneration experts BEC have completed the purchase of the site that previously housed Mark House and the adjoining Park Nightclub.  
The key site is earmarked for development of c. 100,000 sq. ft. of retail, leisure and workspace with an office development  concept being progressed to provide harbour front work accommodation for over 500 people.
The development will form part of a forward thinking, environmentally sustainable scheme with BEC aiming to include a hotel, road improvements and much needed associated car parking bought to the town.
Commenting on the acquisition, BEC's CEO Michael Pemberton said: "The harbour front at Whitehaven is one of the best parts of town, but it has been let down by poor quality facilities and buildings falling into disrepair. The team has worked hard to secure this key site and working with our partners, including Copeland Borough Council and Whitehaven Harbour Commissioners, we will bring forward a connected development that the town can be proud of."
"We want to use North Shore to develop new skills in sustainable construction and will now start evaluating the best way to develop the site in line with our plans – including the sympathetic incorporation of the historic Park Nightclub site."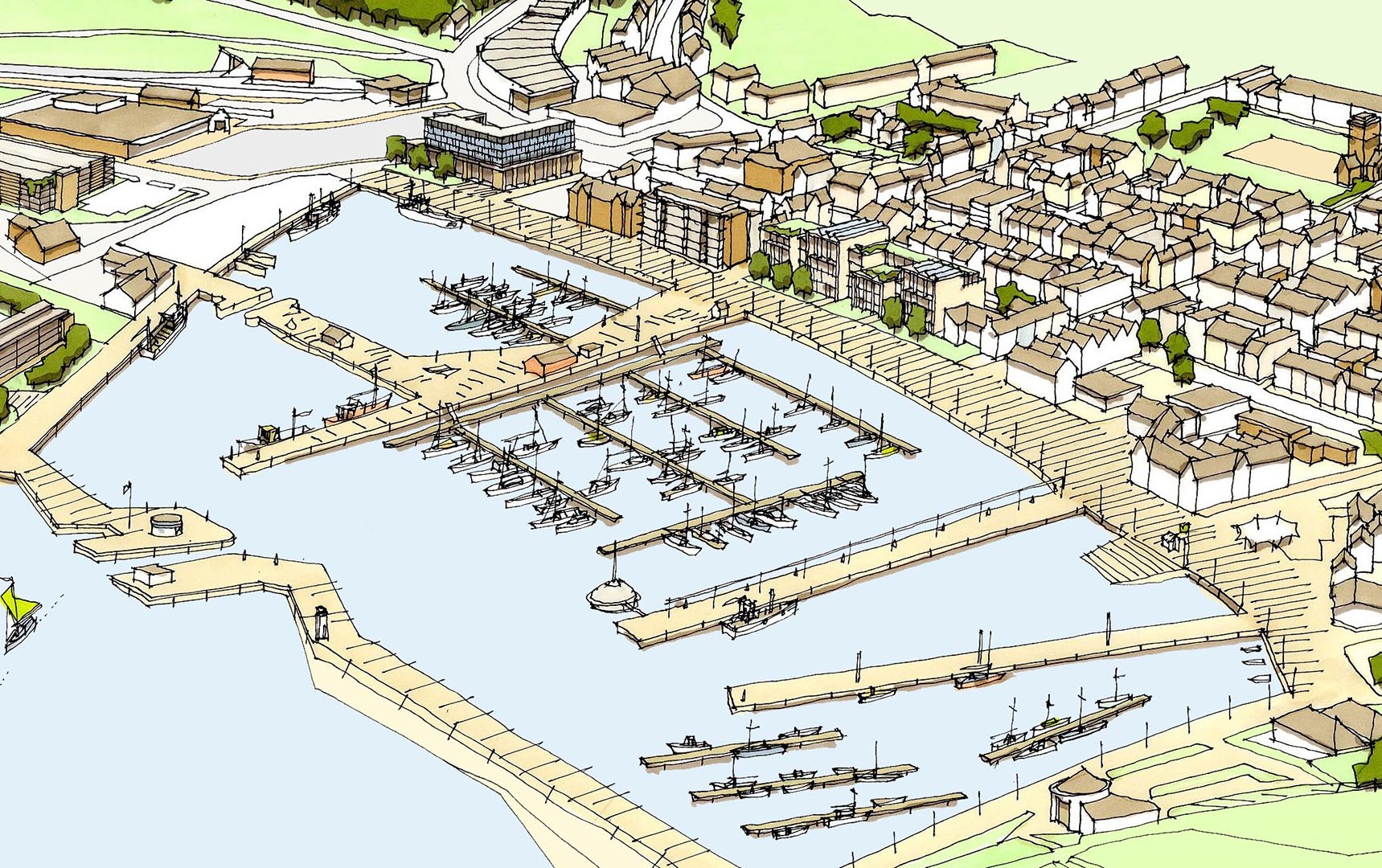 BEC's Head of Property and Development, Rob Miller, added: "BEC is making significant progress in mapping out the scheme and over the past weeks the plans have gained significant momentum." 
"The completion of the Mark House purchase comes hot on the heels of the successful Cumbria County Council NPIF (National Productivity Investment Fund) bid that secured £1.67m of funding to add to BEC's £0.8m pot for the road and public realm improvements that will underpin the site."
With the NPIF funding in place and the Mark House site secure, BEC is now able to finalise overarching plans for the scheme. Public consultation can be expected in the early part of next year. "We are very excited to share our plans with the people of Whitehaven and beyond and are keen to take on board comments that shape the scheme into something we can all enjoy," concluded Michael.
Mike Starkie, Mayor of Copeland, said: "Copeland Council is delighted that the transformational harbour regeneration project has taken a major step forward with BEC's acquisition of the Mark House and Park nightclub site."
"This is further good news for the project following Cumbria County Council's recent successful funding bid for road improvements in the area, and we look forward to working with partners to continue with this momentum."