Get to know our people - the name's Bond, David Bond.
Our people are our greatest asset.  To help you get to know the people working hard behind the scenes to manage our properties and bring forward exciting community led, sustainable developments we've been giving them a gentle grilling.  To kick things off we'd like to introduce you to David Bond, one of our valued Grounds Maintenance Operatives.
David has had a connection to Westlakes Science Park since 2001 and was involved in the original landscaping of the Park as part of the team that planted over 70,000 trees, 50,000 shrubs and 70,000 bulbs to create the lush surroundings you enjoy today.  
David joined BEC in early 2018 when we brought our Grounds Maintenance service in-house, having previously worked at Westlakes Science Park with Mitie.  
But, do you know what David loves most about West Cumbria or the enormous challenge David overcame to do the job he loves?   
Read on to find out more …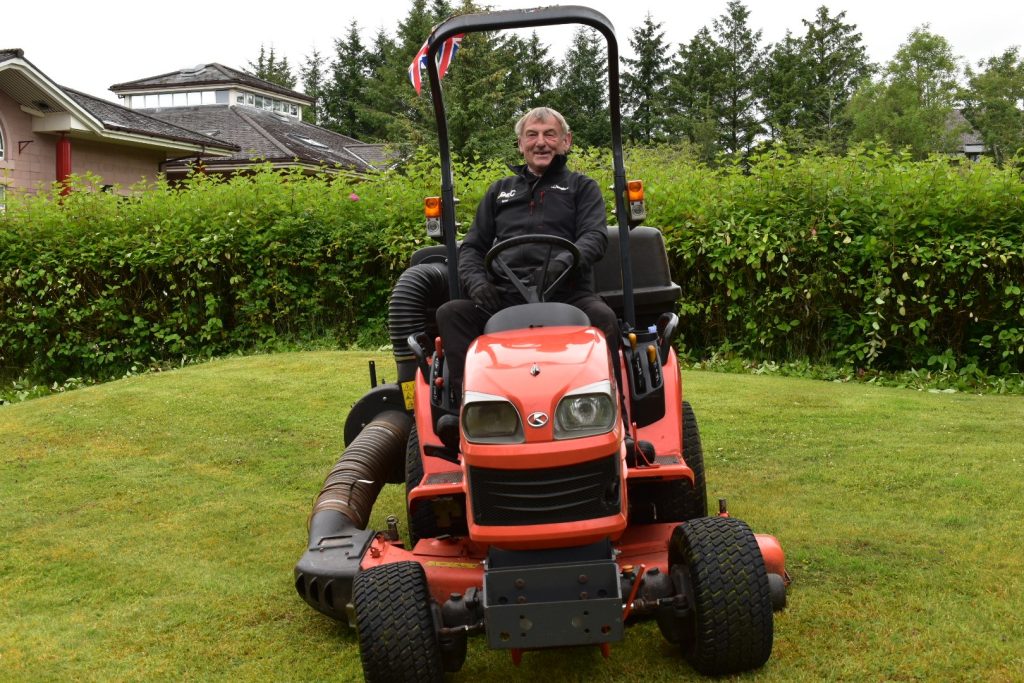 What is a typical day at BEC like for you? Interesting and so varied – everything from cutting the grass, spraying weeds, pruning the hedges, sweeping the grounds, moving furniture – anything across 265 acres here at Westlakes plus other BEC sites.
What do you love most about your job? Being outdoors – I absolutely love it. Also love meeting people, used to be a quiet guy, now I'll say hello to everyone!
What three songs or artists are on your playlist at the moment? ABC, Spandau Ballet and Status Quo – I used to work on the doors at a nightclub in Egremont in the 80s, that's where it comes from!
What are you most proud of at work? Doing a good job, I'm a perfectionist. I will go over something again and again until it's right.
What are your biggest achievements outside of work? In 1977 I broke my leg in six places in a motorbike accident, a consultant said I would never work again but I returned to my farm job two years later.
What's at the top of your bucket list? I'd like to go to Australia, mainly because of the weather and I have friends over there.
How do you unwind? I'm a former shepherd and I like to check my son's sheep, he has around 150 on land near Whitehaven. I also like watching Rugby League – come on The Saints!
What's your hidden talent or something that people might not know about you? I was once on BBC Look North when I was showing male sheep at a show in Keswick. I got second that day, I was only 14! 
What's your favourite thing about living in West Cumbria or the hidden gem everyone should know about? Just the hills and scenery around me.
Who is your hero/heroine and why? A local farmer I worked for, he has been through cancer and never gives up. He taught me a lot about farming and the correct approach to work and how to be thrifty in life.