BEC releases new images and virtual tour to show what Whitehaven's Digital and Gaming Hub might look like
These are the first exclusive images of what Whitehaven's new Digital and Gaming hub in the former Whittles building might look like.
After listening to how young people aged 8-18 want to use the building and how they'd like it to look and feel, owners BEC have released a virtual tour – take it HERE – and images spanning four floors.
The grade ll listed building on Duke Street used to house furniture store John Whittle and Son Ltd until it closed its door for the final time in September 2018.
BEC's Chief Executive Michael Pemberton, said: "We were overwhelmed by the number of young people who joined us at the Beacon Portal to tell us what they wanted from this amazing Georgian building that's sat empty and decaying at the heart of their town.
"They said they wanted virtual reality, somewhere to game and meet friend, retro arcade games, zones, sofas, music, a chill-out area and an open space design with lots of screens.
"Their parents, grandparents, carers told us two things. They not only want a safe indoor place for their children to go so they're not hanging around on the streets but they would also like the hub to support digital and gaming skills which will equip them for the future.
"These images represent what the young people told us, basically to make it 'instagrammable' and with the fantastic facilities inside and how it will be run we'll be able to meet what the adults want as well.
"This Digital and Gaming Hub encompasses everything BEC is about. We're passionate about bringing unloved spaces like this and the Bus Station back to life for the benefit of our communities."
The open plan ground floor with views down King Street, will host a reception, toilets and could include a 'grab-and-go' style healthy cafe along with retro arcade games, workspaces, multi-screens and toilets.

The first and second floors look set to offer ride-on games and multiple virtual reality booths. It could also house a green screen digital room and sound studio for recording and music creation.

It's hoped the top floor will serve as a relaxed space, home to board games, sofas and books. It could include a roof-terrace offering far-reaching views across the town and the harbour.

Young people and the wider community alike will be able to become a member of the hub for a nominal membership fee so they can visit and use the mix of free and paid-for facilities. If wanted, parents, carers and family will be able to monitor visits by their children and pre-load credit to help manage spend and time within the hub.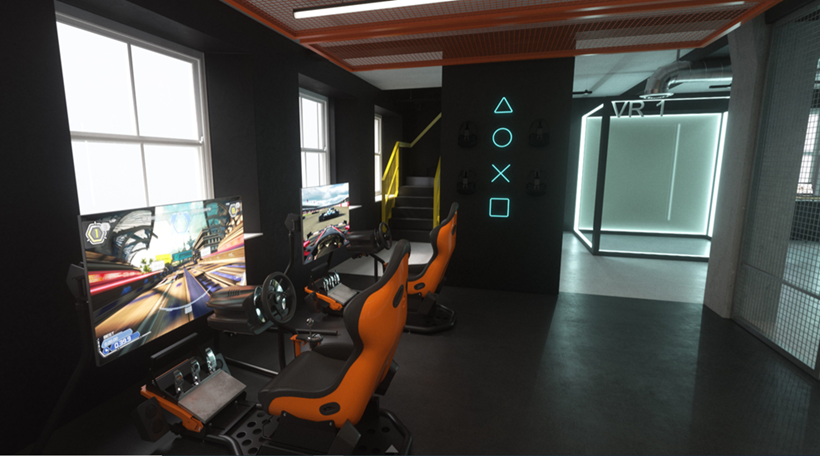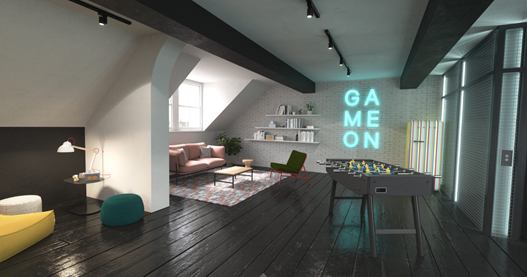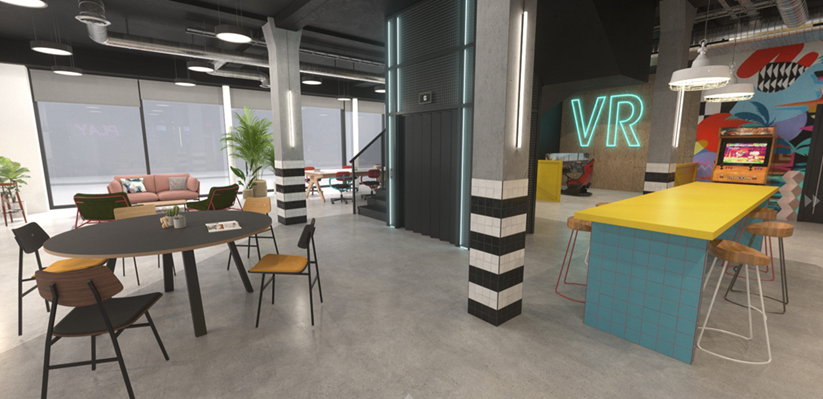 Stephen Holland, Head of Development at BEC, said: "It's so important that we make this place somewhere that young people actually want to go. We wanted to chat to them to understand what they like, so theseconversations have guided our design suggestions into how the space could be used. We're also asking those who took part in the consultation and signed up for future updates their views on these ideas to make sure they fit the bill.
"But this hub is much more than just a place to meet and game. It's about supporting the growth of the digital and gaming sector in West Cumbria and supporting future employment opportunities as the town diversifies its economy beyond nuclear and its supply chain."
He added: "While we're in talks with local schools, colleges and other organisations about how they might be able to use the facilities and support the hub, we're also working closely with Barclays Eagle Labs and others to make this a supportive hub for local SME's, start-ups and entrepreneurs."
BEC have appointed architects NORR to the project who worked for them on the award-winning Bus Station.