Delivering value differently
Reboot is the public & private sectors working together to deliver social value making Copeland a better place to live, work and visit.
Reboot identifies priority projects through an Integrated Programme. The Sellafield Ltd Social Impact Strategy (SiX) programme is informed by the Reboot Integrated Programme and therefore aligned to Copeland Priorities.
By ensuring that their commitments align to the Reboot Integrated Programme the supply chain can help demonstrate that they are aligned to Sellafield Ltd expectations in terms of social value in Copeland.
This enables a coordinated approach to ensure maximum benefit for local communities and for the organisations to get the recognition for the contributions they make.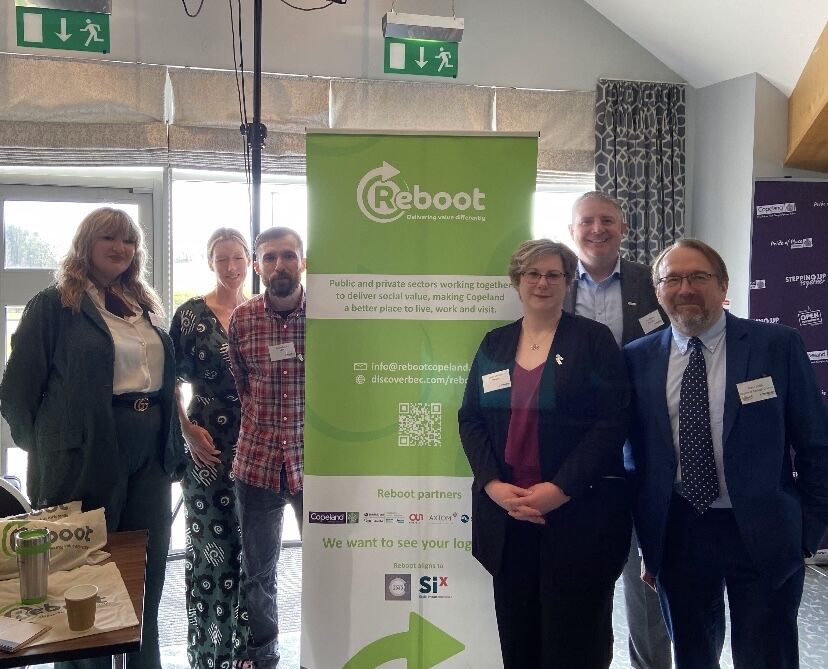 Our goal is to create lasting change through high-impact solutions to enable Copeland to become a sustainable place, with a resilient economy that supports thriving communities.
How do we help our communities?
We enable projects that respond to particular needs; helping residents, businesses, visitors and communities.
This new approach makes the best use of the people, skills and resources that already exist in Copelands public and private sector.
Reboot provides a mechanism for organisations and businesses to give back, enhancing our communities now and providing opportunities for the future.