Profit for purpose property company welcomes three new team members at Westlakes site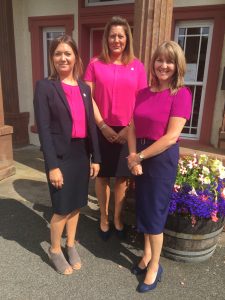 L-R Hester Robson, Rachael Doran, Andrea Bragg
BEC, the owner and operator of Westlakes Science Park has strengthened its front of house team with three new hires.
Andrea Bragg, Rachael Doran and Hester Robson have all been appointed to BEC's growing facilities team.
Head of Estates, Bill Graham, commented: "As we continue to sharpen our focus on providing excellent estates services at Westlakes, our new team members have been recruited to deepen our resource pool. With growing meeting room bookings and increasing occupancy levels, our team is rapidly evolving to match demand."
Andrea Bragg joins following a successful career as Office Manager at St James CE Juniors in Whitehaven. Rachael Doran is swapping the class room for the science park as she finishes her time teaching Year 4 at Orgill Primary School in Egremont to join the team. Hester Robson joins following time as the owner of a children's toy, gift and home boutique in Ulverston. Hester's appointment coincides with her relocation to West Cumbria with her partner.
Andrea said: "I was looking to take a new direction and BEC caught my eye immediately.  From the initial advertisement to the induction process, BEC has proved to have a different philosophy to anything I've experienced previously, and I really feel like I've been welcomed into a very close-knit 'family' team. I've been impressed by plans for developments in Whitehaven, and commitment to the environment and the wider community. I'm looking forward to bringing my skills and experience to make a positive contribution to the organisation."
Rachael added: "As I was looking for a change of career after eight years teaching, I had to find exactly the right company for me. I was drawn to apply after hearing lots of positives about BEC on the grapevine. From my first enquiry to the interviews I felt welcome, and I'm playing a part in leaving lasting legacies in the community I have grown up in. It's an exciting time for the company, there's an infectious enthusiasm from every employee which is great to be a part of."
Hester concluded: "It is really exciting to be part of a company that has so many fantastic projects emerging in the community. To see the passion and interest that my colleagues have for their jobs, and the drive they have for supporting positive change and improvements within the community, made joining the BEC family a really easy decision for me. I really value the ethical approach and sustainable practices the company upholds. I'm pleased to join the team at BEC and look forward to being part of all the exciting events the future has in store."
"We recruit on skills and values in equal measure," commented executive assistant Paula Mewse, who leads on hiring for BEC. "Andrea, Rachael and Hester had to demonstrate both their ability to tackle the job description but also their approach to our expected behaviours and values. We are confident they will make strong additions to the team."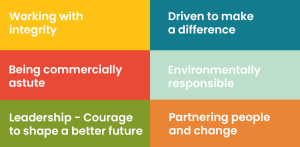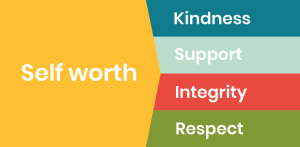 The appointments come following a number of enhancements at Westlakes over recent months, including the development of an in-house grounds maintenance team and the change in catering provider on the park.