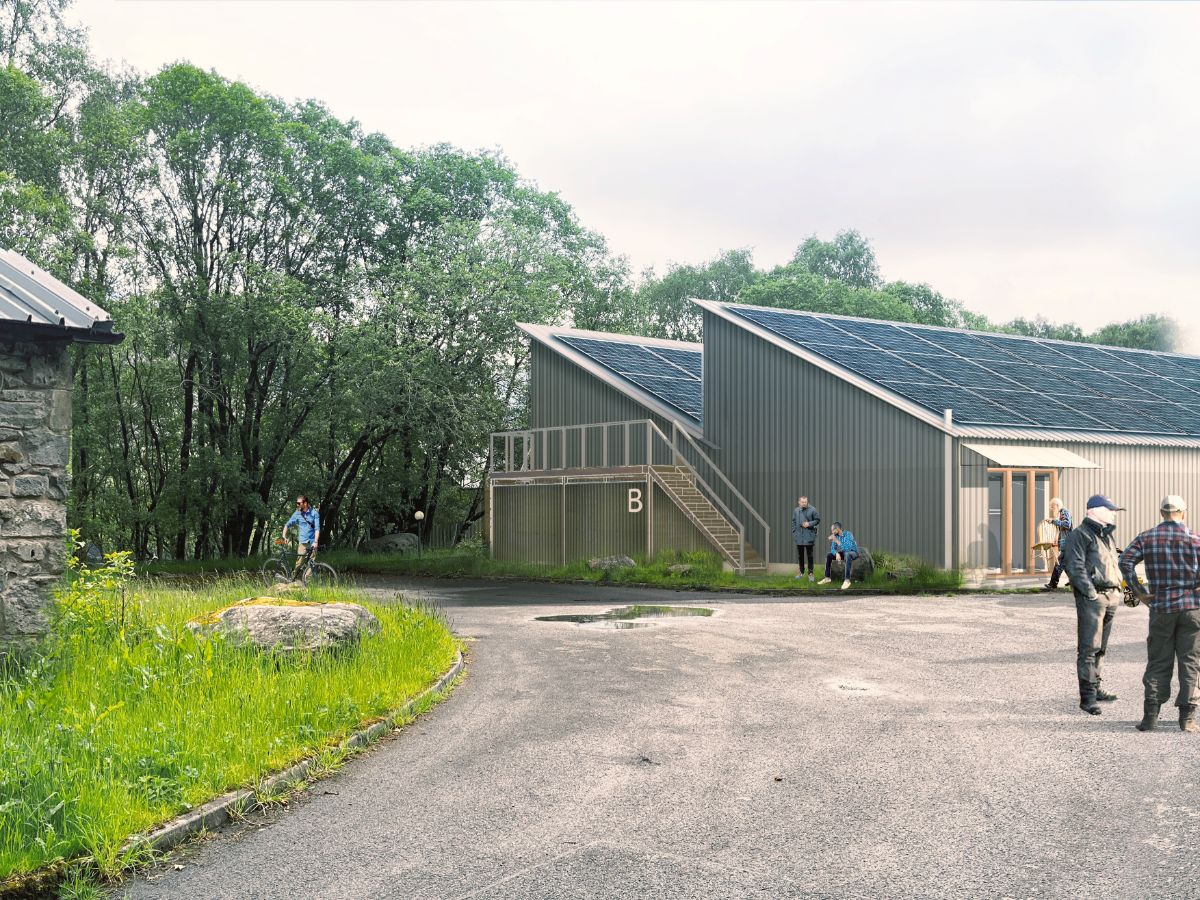 Planning has been submitted for 18 eco-workshops adjacent to Blencathra Business Centre near Keswick.
Left: Concept image for eco-workshops adjacent to Blencathra Business Centre, near Keswick
Michael Pemberton, CEO of BEC said :-

"We're incredibly passionate about ensuring our new developments are sensitive to the environment"
Planning submitted for eco-workshops near Keswick
We have submitted a planning application to the Lake District National Park for the development of 18 eco-workshops on land adjacent to our existing property, Blencathra Business Centre near Keswick – to satisfy strong demand from small rural businesses in the area.
Following a recent public consultation event with the community and local businesses where we listened to and considered their views on our proposed development, we have now submitted a planning application for the development of a further 922 sq. m. of light industrial workshop space which will be divided into 18 units. 
Stephen Holland, Head of Development at BEC, said: 
"Blencathra Business Centre, near Keswick, has been a great success, let on rolling monthly license fees to small businesses, Blencathra comprises light industrial workshops and small office spaces."
"The existing units have been fully occupied for over five years now with a waiting list, ensuring space is reoccupied immediately when tenants move on. This clear demand, and a desire to explore new green technologies and thinking on design and construction, is why we are looking to bring this, what we hope will be a pioneering development, forward. To provide opportunities for 18 more local businesses."
"In recognition of the development goals of the Lake District Park authority, and in support of the existing small business centre, our proposed design provides a series of smaller self-contained units. The design has specifically looked to avoid building on the full plot, keeping sight lines, view corridors and biodiversity access routes across the site open."
Sustainable and responsible design
We have developed a scheme that will improve natural biodiversity and be sensitive to the surrounding environment.
Our Chief Executive Michael Pemberton explains:
"We're incredibly passionate about ensuring our new developments are sensitive to the environment at BEC."
"We've explored various types of renewable energy solutions for the development, matched with a low energy demand design approach. The proposed new building has been designed to be an exemplary showcase of sustainable and responsible ecological design."
"Our portfolio stretches right across West Cumbria, and Blencathra Business Centre is a key asset, where we provide a range of opportunities for rural Keswick businesses and I'm looking forward to seeing the development move forward as the demand for modern professional space accelerates."
Read more property development news…