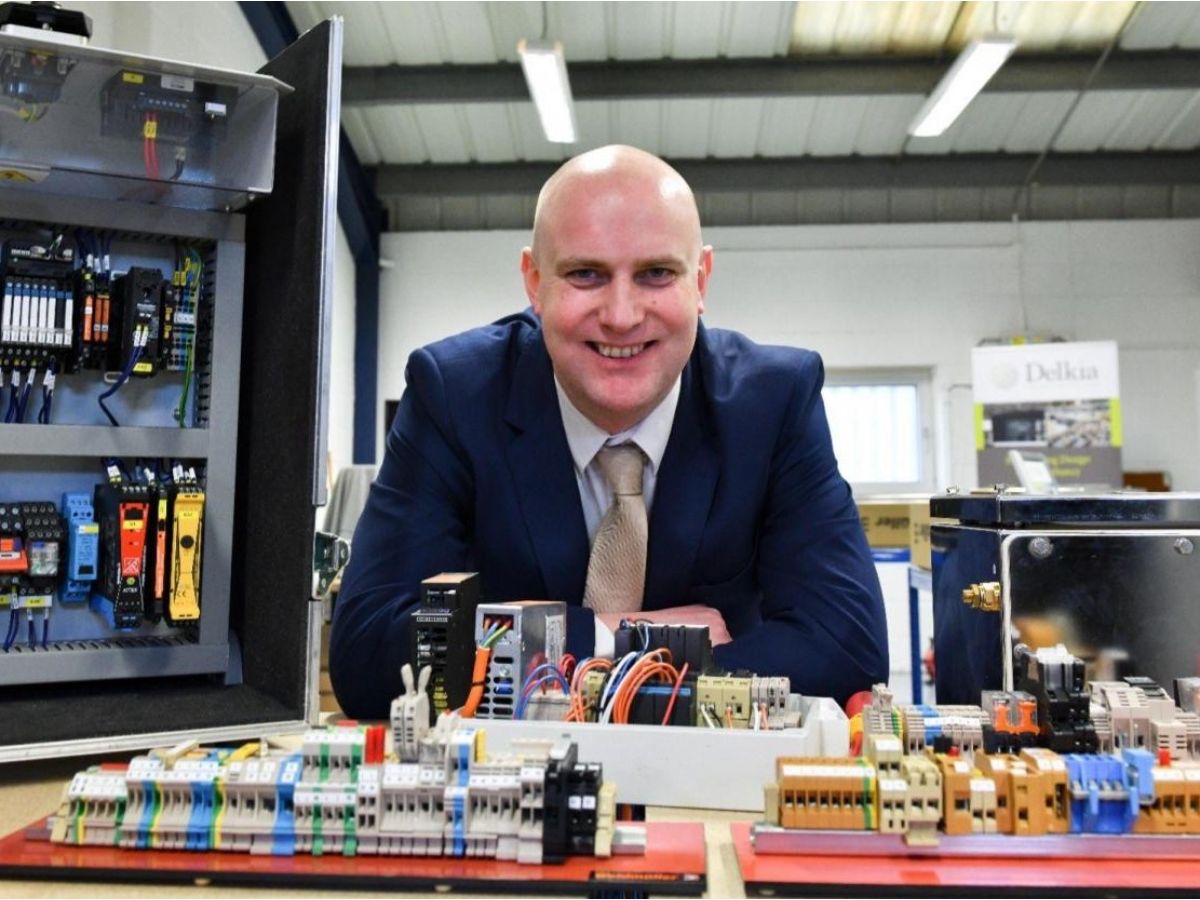 Multi-award winning company, Delkia is the latest innovative business to make the move to Westlakes Science Park.
Left: Explaining the decision to move to Westlakes, Kurt Canfield, Managing Director  of Delkia said :-
"Westlakes offers us the opportunity to work more closely with the many companies on site and provides us with the additional collaboration space we need to progress the many projects we have underway."
Westlakes – a magnet for trailblazing businesses
A multi award-winning company that provides some of the most complex and high performing control systems in the UK is the latest innovative business to move to Westlakes Science Park.
A collaborative working environment
We own and operate Westlakes Science Park on the outskirts of Whitehaven, home to some of Europe's most dynamic nuclear, research and development and technology businesses.  Already home to more than 2,000 professionals, we offer business premises of all sizes set in beautiful surroundings and we continue to welcome new businesses to the Park.
These include the recent arrival of Delkia, a specialist systems integration company providing safety related engineering and technical consultancy services.
Operating across the UK and internationally in highly regulated sectors including maritime, aerospace, defence and nuclear, Delkia is part of Sellafield Ltd supply chain.
Earlier this month the company moved into 3,600 sq. ft of office space at Westlakes – a key base for its skilled staff to collaborate and enjoy a great working environment. Current projects include working with world-renowned robotics pioneer Kawasaki to develop software to control robotic arms used in nuclear waste categorisation and delivering a package of work for the Sellafield Product and Residue Store Treatment Plant (SRP).
The company, which currently has a headcount of 56 including associate staff and summer interns, also has an office in Preston, Lancashire plus a dedicated manufacturing assembly, testing and electronics lab in Egremont, West Cumbria,
Delkia has won several awards including Growing Business of the Year at the BECBC Business Awards, Responsible Business Award at the Morgan Sindall Infrastructure Nuclear Supply Chain Awards and Hot 100 Cumbria Businesses of the Year 2021. 
Helping businesses thrive
The company's arrival comes hot on the heels of other innovative companies choosing to make Westlakes Science Park their home.
These include leading UK provider of operational, maintenance and engineering services, Cumbria O&M Services Ltd (COMS) who have trebled their floorspace by moving into a larger, more suitable office space at Derwentwater Pavilion reflecting the business's significant growth over the past few years.
MissionCX, who provide specialist commissioning delivery services, also recently completed the move to larger premises at Westlakes after a hugely successful tenure at Barclays Eagle Labs Cumbria in the pioneering Bus Station.
And construction and infrastructure experts Costain have recently moved from an existing base with us here to a bigger 3,500 sq. ft office space at Westlakes.
A delighted Bill Graham, BEC's Head of Investments said: "It's brilliant to be welcoming and supporting these pioneering businesses here at Westlakes Science Park which not only continues to attract the very best companies but crucially is a place where our existing tenants are thriving and want to stay."
Looking for the perfect space for your business to thrive? 
Find out more about our available Properties or contact our Head of Investments, Bill Graham to discuss your requirements today. 
Read more news from our business community …